Luxurious clip in hair that gives thin hair volume and short hair additional length.
Hairdo Signature Certified 100% Remy Hair.
Use as many inserts as you like to achieve the fullness you desire.
Available in 12 luscious colors and many different textures.
Bright neon color clip-ins makes it fun and fabulous.

Bangs
Fringe or Bangs without cutting your hair.
Clip-in Bangs offer face framing and a Fun change.
Easy to attach, just clip-it-in!
Ponytails
18"long wrap-a-round pony style – Gives you that smart polished look.
Easy to attach and 100% synthetic.
Top Pieces
Adds volume –
Worn with a lacefront "off the face " or with a bang fringe.
Available in many lengths – colors and textures.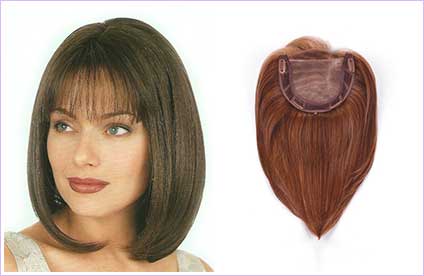 HELPFUL VIDEO TIPS
See how easy it is to insert/attach hairdo extensions by watching the videos below: